Bumping into something means that you have to collide or run into an obstacle. For example, try bumping into a bush, train, light signal, or hurdle.
Doing this correctly will cause the Guard to appear and chase you.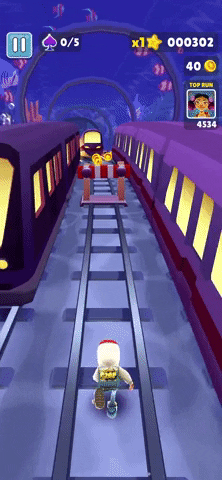 But be careful – you'll get caught if you bump into an obstacle while the Guard is already in pursuit.